Welcome to Archie's Brake & Quick Lube
Other than family, there are two things our technicians are most passionate about: cars and dogs. Stop by our shop to learn just how Archie's can be your car's 'Best Friend.'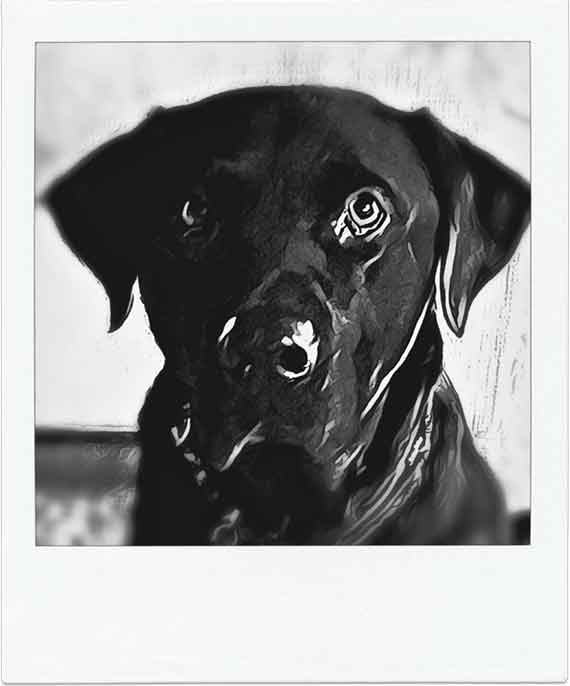 Archie is, and always will be, the inspiration for our shop. He was a 13-year-old black lab who was Ron's best friend. Through good times and bad, he was a constant companion. Ron and his family have many fond memories of Archie that bring smiles and joy.  
Dogs teach us many things: appreciate the little things, live in the moment, don't overthink things, and love your family. They also go after the things that make them happy. It was this example of "doggy logic" that inspired Ron to open up his own shop. For him, it was time to live like Archie, enjoy the moment, and do what makes you happy. For Ron, that's fixing cars and building something to be proud of.  We hope you can live like Archie, too.
Archie's Brake & Quick Lube was an idea born from the many years of experience that founder, Ron Mace, had working in various auto repair shops in Iowa. With his natural talent for repairing just about any vehicle that pulled into his shop, he became quickly known in the area and highly sought after by local auto repair shops. Cars and trucks of all shapes and sizes are his passion, and while he made many friends and colleagues throughout the years, the dream of opening an auto repair shop of his own never left him. 
Choosing to honor his best friend and black lab, "Archie", Ron choose the name "Archie's Brake & Quick Lube". Ron opened up a premier "quick lube" and auto repair shop. North Liberty as the location was an easy decision, because it's full of great people and is rapidly growing.  It didn't take long for their neighbors and town locals to discover this hidden gem, and trust in Ron for all their vehicle repair needs. 
There are few places in the world where a stranger can feel welcome, and fewer places still where honest, dependable service can be found, but Ron, his wife, and the spirit of their long-lost, furry friend Archie have shown every customer that when they arrive, they're family.
With over 30 years of working on cars and trucks of all makes and models, you're in good hands.
With an average review of 4.9 stars, customers have made it clear who they trust to take care of their vehicles.
"Big-time shop with a small-town feel" is how we're known. Family-owned, and here to stay.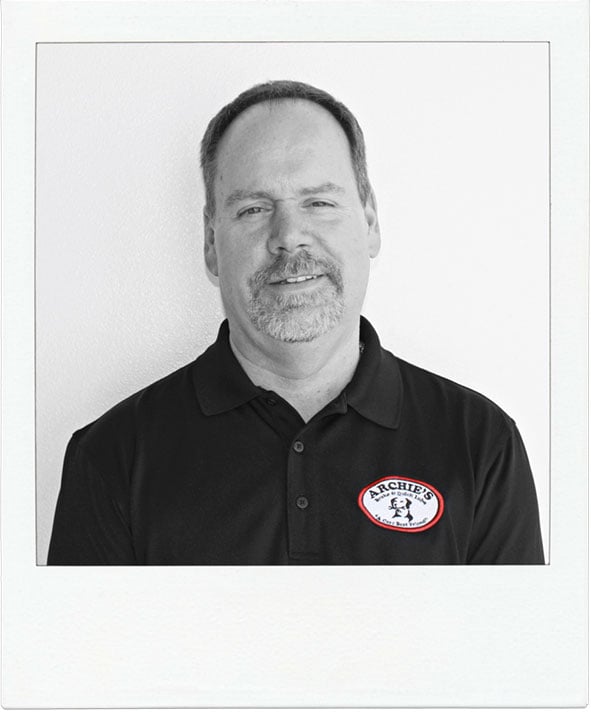 Other than his family, there are two things Ron is passionate about: cars and dogs. Ron started fixing cars long before he could ever drive one. If he or any of his friends had a broken Hot Wheels car, Ron was the man. When he was 14, he got his first car: a 1968 Ford Mustang. He still has it to this day, and it is his dream to restore it and drive it back to his home state of Virginia. Since then, Ron has made fixing cars his life's work. Working for many of the area's repair shops over the years, Ron finally decided he wanted to do things his way. "Archie's Brake & Quick Lube" is a combination of Ron's passion for cars and his beloved dog, Archie.
Want to schedule an appointment at Archie's?
At Archie's, we value talking with our customers directly to make sure their needs are fully met and that there are no misunderstandings. Please give us a call. We'll be waiting by the phone.