free vehicle pickup & drop-off to help MAINTAIN SOCIAL DISTANCE
Stay safe in your home or workplace while your vehicle gets the necessary work done.
archie's
Coronavirus Response
We realize that staying inside is the best method to prevent the spread of COVID-19, & while your vehicles may be in need of repairs, going out to the shop can be a hazardous venture. 
Your car's best friend is here to help.
Give us a call & we'll send out our technicians to pick up your vehicle, perform the requested service, & bring it back when the job's done.
Call, email, or message us on Facebook to set up an appointment for pickup.
Let us know what work needs to be done.
As soon as we're able, we'll send our techs out to pick up your vehicle for free.
Gloves, seat & floor covers will be used in your vehicle to ensure a clean environment.
Digital pictures will be taken & sent to you showcasing any work that needs to be done.
If necessary, old parts that need replaced will have photos sent, alongside photos of new parts installed.
When work is finished, payment will be handled over the phone.
Vehicle will be delivered when work is complete, free of charge.
Any components touched by technicians will be disinfected on drop-off.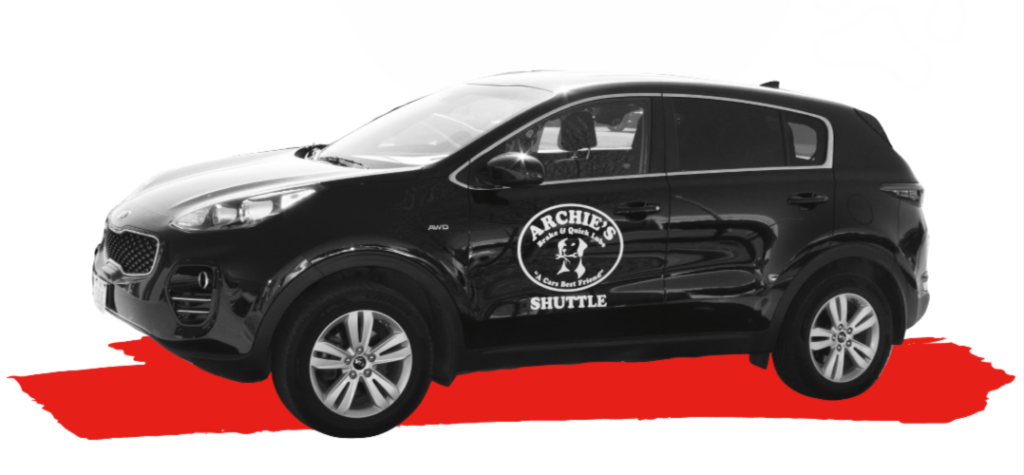 while your vehicle is with us
when your vehicle is returned to you
*The mechanics of Archie's Brake & Quick Lube are committed to treating your vehicle like family, which is why all maintenance schedules & service intervals will follow Manufacturer's Recommendations, where applicable.
Want to schedule an appointment at Archie's?
At Archie's, we value talking with our customers directly to make sure their needs are fully met and that there are no misunderstandings. Please give us a call. We'll be waiting by the phone.
For promotions, exclusive offers, & other fun stuff